Simon graduated from Wayne State University with a Bachelor of Science in Business Administration majoring in Marketing and minoring in Computer Science. He continued his education at WSU's Mike Ilitch School of Business, earning a Master's in Business Administration with a double concentration in Global Supply Chain Management and Information Systems Management. He currently works as an Associate Program Manager of Public Affairs at DTE Energy.

Simon is committed to fostering a well-connected community of University Lebanese Clubs across the nation and amplifying the LCN spirit amongst our members to create memorable experiences while investing in the professional development of our network.
Anthony Boulahoud is very proud of his Lebanese heritage. He was the President of the USC Lebanese Club, where he hosted LCN '18, and then served five years on the LCN West Board as Secretary, President, and Executive Director before joining the LCN Executive Board.
He serves as the Program Director for Onward Scholars, which provides high-achieving high school students with comprehensive support through scholarship, mentorship, and access to the nation's best universities.
Anthony also serves as the Associate Program Director at TACSC, a youth leadership organization. He develops and maintains relationships with all partner High Schools throughout California and Arizona. He oversees the organization's volunteers and executes leadership events throughout the year.
Anthony is currently a doctoral candidate at Pepperdine University in Education, Leadership, Administration, and Policy. He earned his Masters in Urban Education at Loyola Marymount University (LMU). He is also an alum of the University of Southern California (USC) where he earned his Bachelors in Policy, Planning, and Development with an emphasis in Public Policy and Law.
Jack is a Seattle native, where he graduated from the University of Washington in Finance in 2011, and with a MBA in 2021 from the Foster School of Business.
His career has been spent working in corporate finance for Boeing, Amazon, and Salesforce. In that time, he's gained extensive experience in various business and finance related topics. He spent the first few years of his career at Boeing Commercial Airplanes working in program management and finance. His experiences across his many roles in finance included developing business cases to measure the financial impact of engineering changes and supply chain strategy.
Jack has also spent the last 3 years working with LCN on the West Regional Division board serving as Treasurer his first year and Vice President the last two years. Outside of work and LCN Jack love spending time with my wife and son, playing guitar (he used to play in a rock band before having a kid), watching and playing sports, and traveling.
Angela Faissal
Vice President of Membership
---
Angela is a licensed Chiropractor in California. Prior to pursuing her doctorate, she earned her B.S. in Kinesiology, Exercise Science and her Master of Public Health degrees both from California State University, Northridge. She was also a personal trainer for 10 years, so her passion has always been in helping people move better and live their potential.
Angela has been involved with LCN since her undergrad days in 2012. Her sister and she co-founded the Lebanese Student Association at CSUN in 2012 and she also served as secretary of LCN West for a year. She believes in the mission of LCN and hopes to help enrich the academic and professional development of the next generation of Lebanese leaders.
Amira Haidar
Vice President of Public Relations
---
Amira Haidar is recent graduate of the University of Michigan – Ann Arbor with a Master of Public Health in the department of Health Management and Policy. She is currently a Master of Business candidate in Management and Finance at Wayne State University. Amira recently began working at the Wayne County Health Department as Special Programs Lead in which she is implementing and optimizing public health programming for nearly 2 million residents.
Amira is looking forward to supporting and strengthening the LCN in her role on the executive board. Through communication and collaboration, she aims to enhance educational opportunities, foster professional excellence, and promote a vibrant and inclusive environment for members across the country.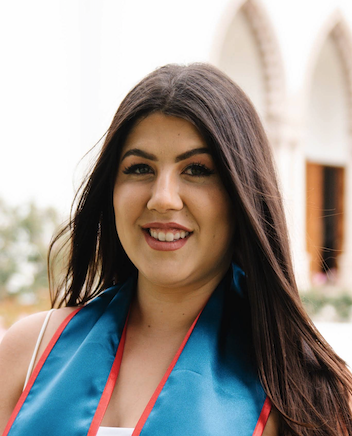 Shirley is a UCLA graduate with a Bachelor's degree in Sociology and Education, and a recent recipient of a Master's in School Counseling from LMU. Shirley is passionate about empowering youth and helping them realize their true potential. With her counseling expertise and vibrant personality, Shirley is dedicated to guiding young individuals and supporting them in navigating life's challenges.
With a love for international travel, she has explored 19 countries, gaining a global perspective and experiencing diverse cultures and cuisines. As a free spirit, Shirley enjoys singing, swimming, and spending time with friends. Inspired by her college experience, she aims to connect Lebanese youth and foster a sense of unity.